I am always a sucker for a tree branch craft, so imagine how much I love a Thanksgiving grateful tree. For
FHE
this last Monday, I tried to get the kids to really think about the things that we are grateful for. It took some work for them to be serious, but they really loved writing and drawing (or telling me what to write) and then placing them on the tree.
For this tree, I just snapped off a piece from my tree in the back yard and spray painted it white. Instead of cut out leaves, I just did circles.. because I already had them.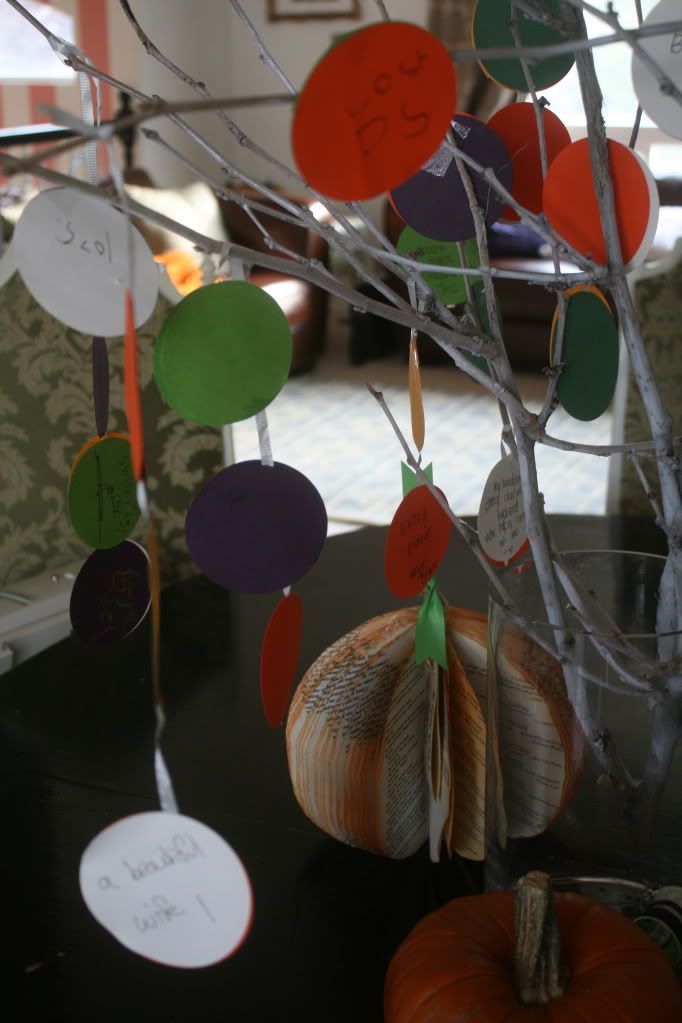 One of my favorite parts of the activity was asking the kids to name something Dad is grateful for. It was pretty funny to hear what they see as Dad's favorite things.. the gym, football, beef? Bentley said beef.. she's on this weird beef kick.. She wrote "I love beef" on my foot the other night...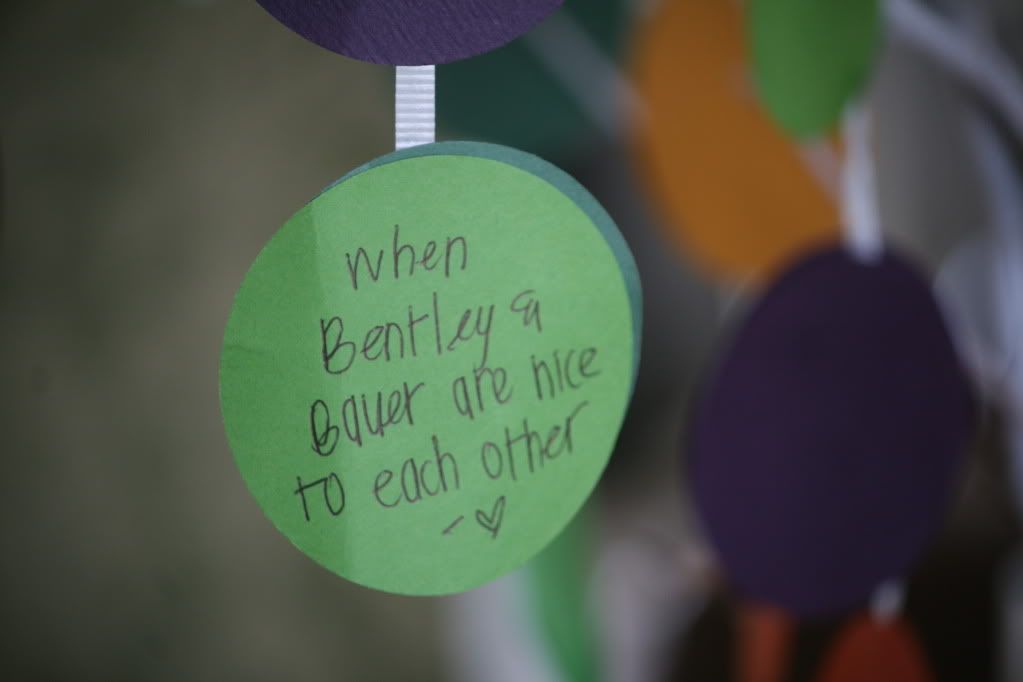 Some of my favorites from the tree:
pie-bentley
netflix-bentley
cars-bauer
definitely lemonade and definitely toast-bauer